Freestyle
in the Davos Klosters Mountains
Davos has been known in the freestyle scene for more than 30 years already, and it's very popular not least because of the JatzPark. Four different lines for every level of skill as well as a location with guaranteed snow and a particularly long winter season attract freeskiers and snowboarders from around the world.
In 1995, one of the first Snowboard World Championships was held in the Swiss holiday resort. The snowboard culture on Jakobshorn has a long-standing tradition, which started in the 80s. While snowboarding was still prohibited in other places, the entire community was already meeting in Davos.
You're guaranteed to experience freestyle and shredding fun at its best in Davos Klosters – adrenaline rushes included!
Please notice: The halfpipe will not be available this winter 2020/2021.
Information for every freestyler
Fly through the air!
Davos Klosters is considered a freestyle meeting place with a long history. From the very beginning history has been made here and new talent has been found. That's why the place offers a lot for freestylers.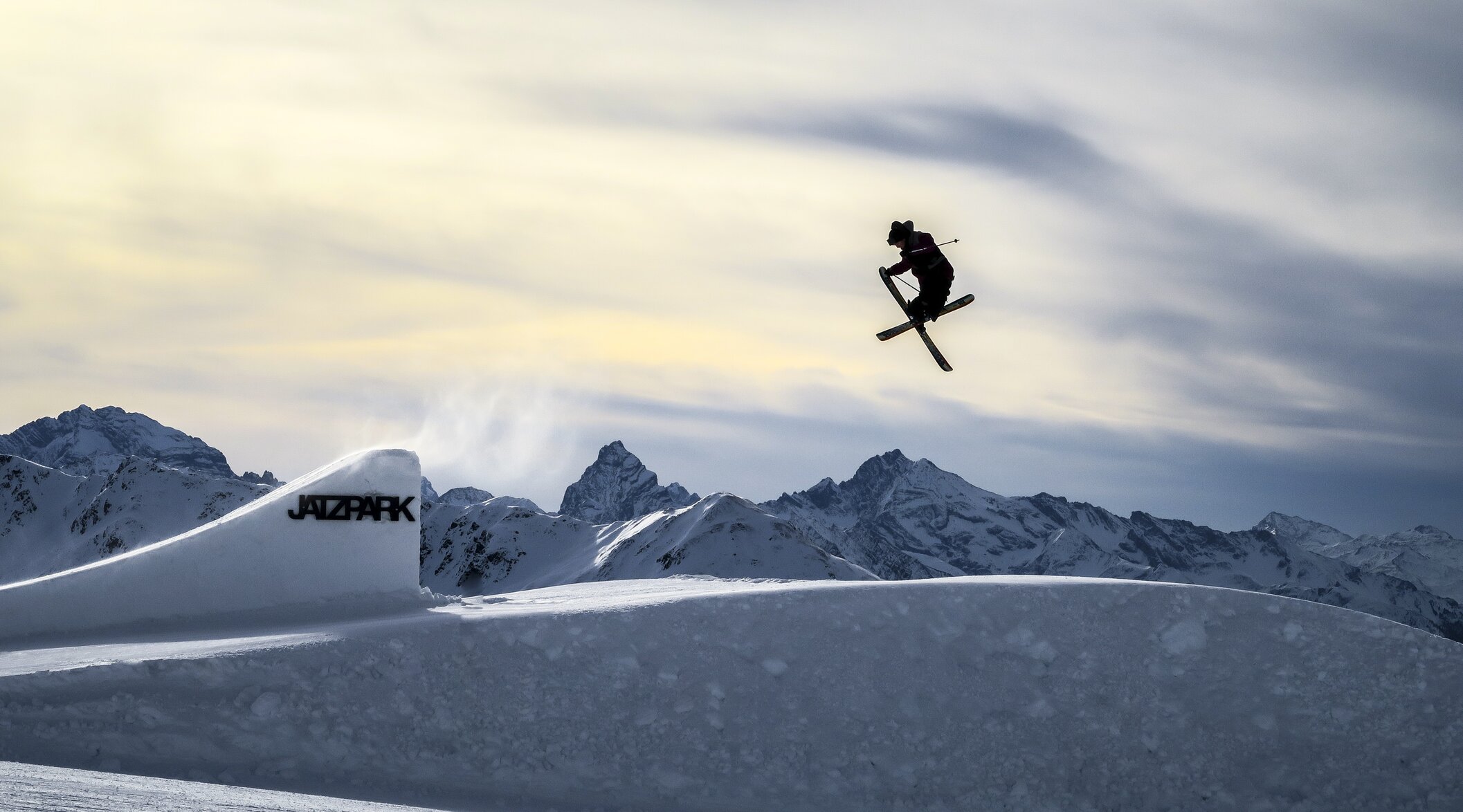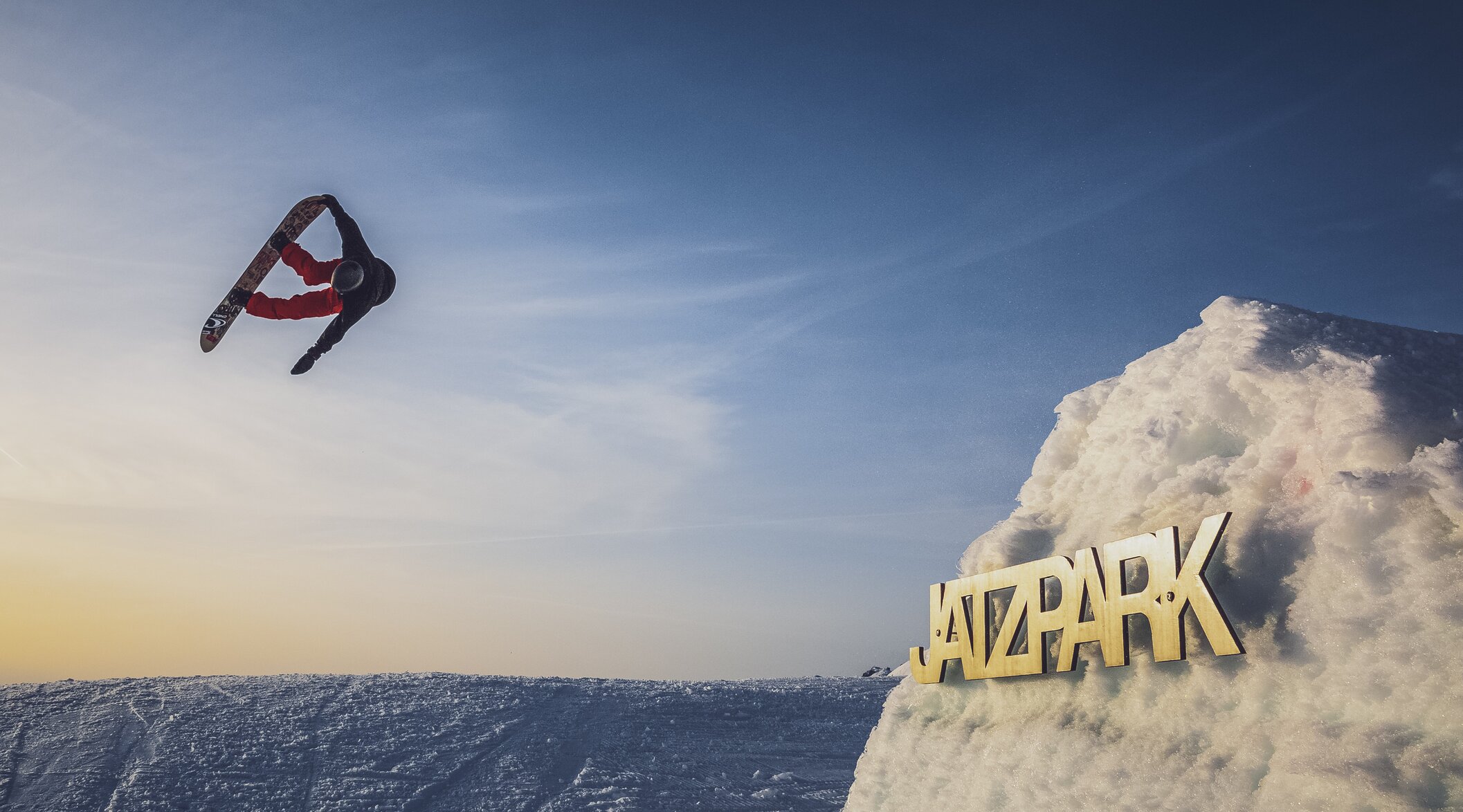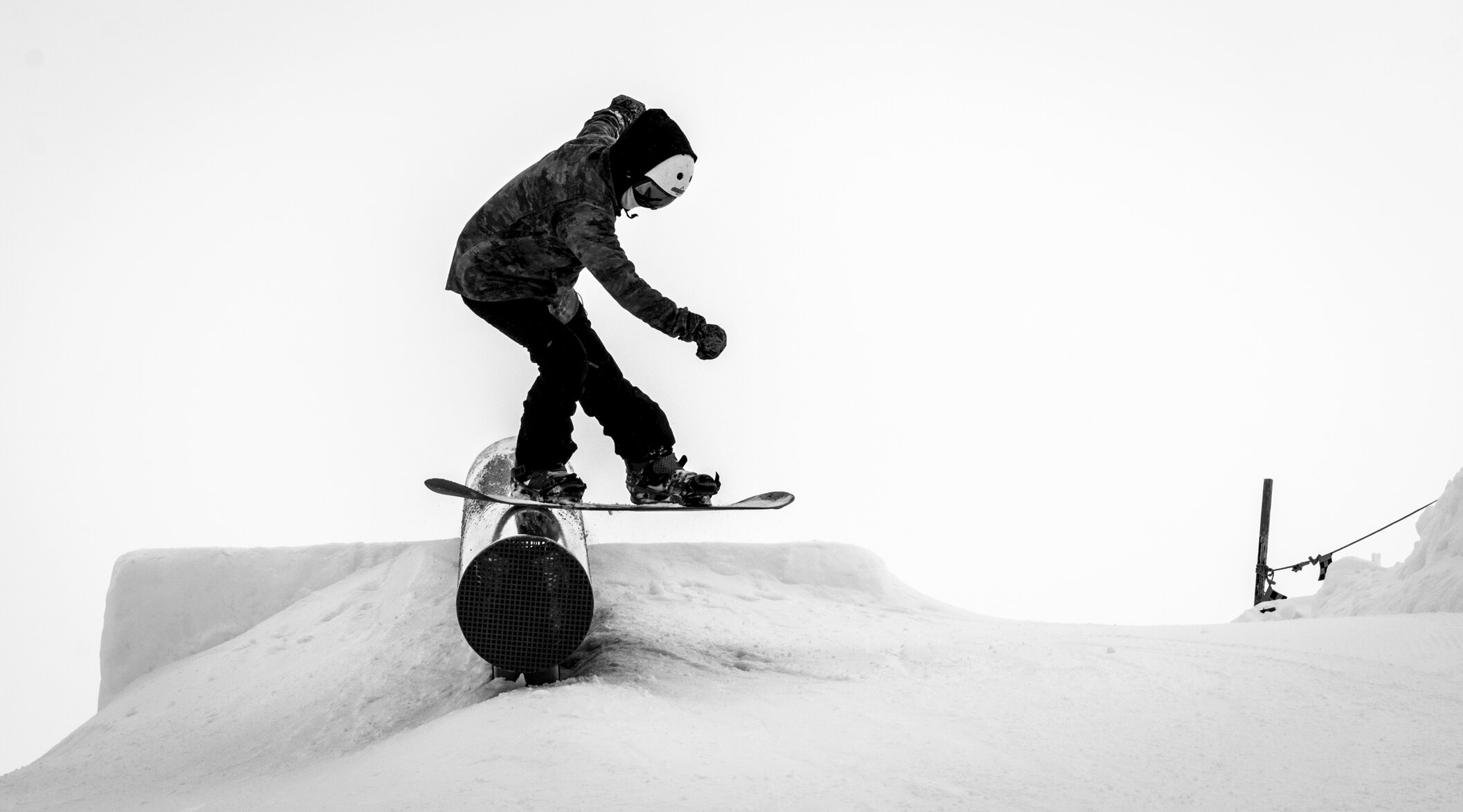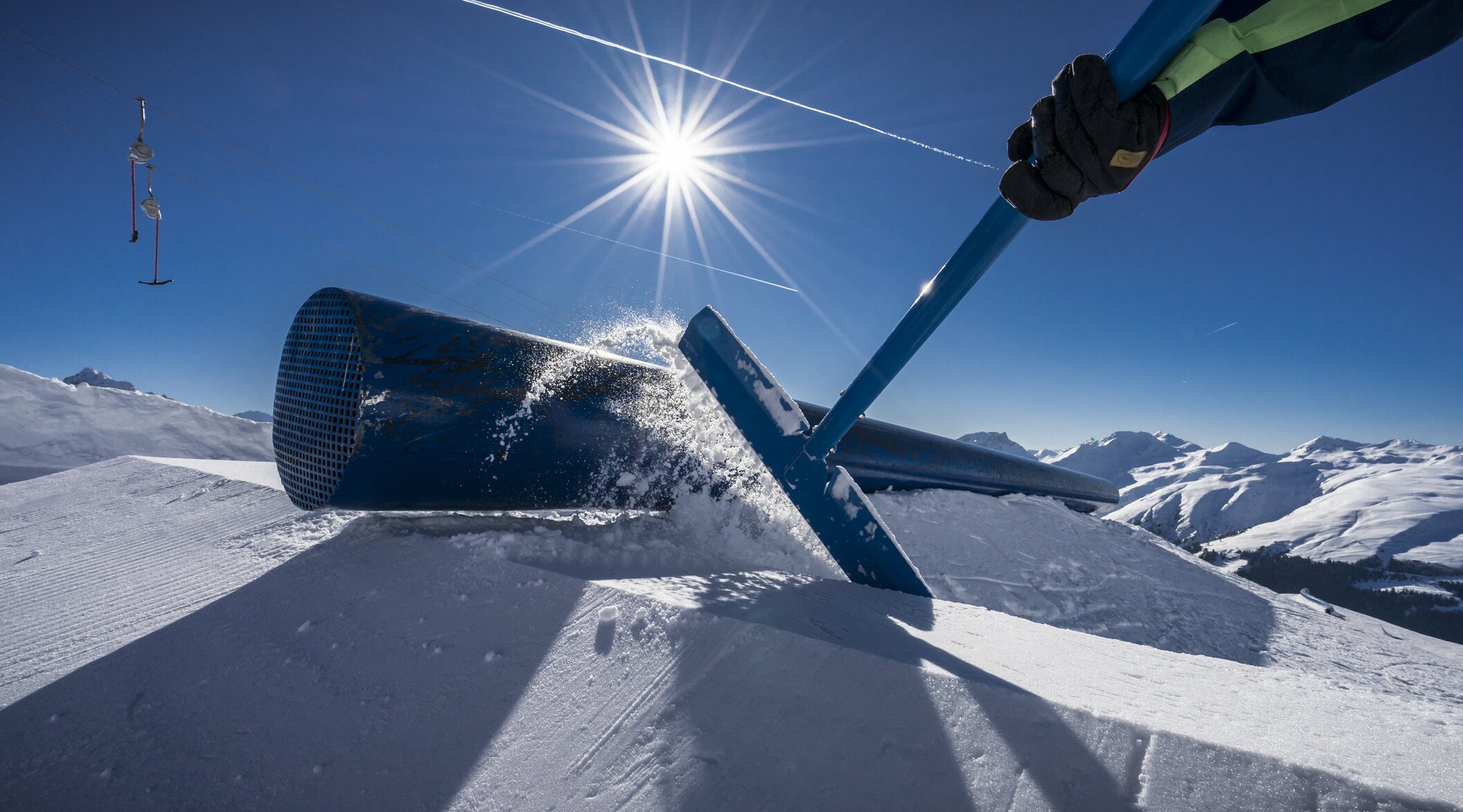 Freestyle-highlights
On the mountain and in the valley
Below Jatzhütte and parallel to the Jatz-Junior ski lift, JatzPark offers everything a freestyler's heart desires. Thanks to its location at 2,500 metres above sea level, JatzPark boasts guaranteed snow and is open from the beginning of December to mid-April. The four lines with different obstacles and elements are groomed and maintained on a daily basis by a team of so-called "park shapers".
Four lines in various levels of difficulty:
To the left of the ski lift, beginners can practice their tricks on waves and boxes on the beginner line.
To the right of the lift, you'll find a line with medium-difficulty and challenging rails. Right next to it, there are various boxes and easy rails.
Those who are looking for the ultimate thrill can practice on the kickers. From small to big, they can be tackled on the medium line.
Pros need to jump over Big Berta – the biggest kicker in the park – and then try to stand their landing. Who dares to tackle this beast of an obstacle?
Ski- and boardercross
on Parsenn
On the outer edge of the Totalpiste, you'll find a special cross course. Up to four people can start at the same time. On your marks, get set, and go – over perfectly groomed waves, jumps and banked turns!
Did you know that … the Swiss Ski Cross National Team regularly holds their training sessions for their competitions in winter on Parsenn/Gotschna? With a bit of luck, you can watch the ski stars as they train.
Ride hard – stay easy: That's your motto, too? Then you're sure to find the right offer for your stay in the Grison mountains at the various Mountain Hotels. The "Ride Hard Stay Easy" hotels not only attract guests with their close proximity to all the freestyle adventures on Jakobshorn. They also offer an unbeatable value-for-money ratio including ski tickets.
Tip: How about hitting the dancefloor at Rotliechtli music bar or at the Bolgenschanze? These two bars top the list of hotspots for night owls and party animals in Davos. Stop by and find out how diverse their event programme is!